SG赛车app
SG赛车全天一期计划
Klein Tools was founded 160 years ago by a German immigrant, Mathias Klein. His descendants, now into the sixth generation, have led the company ever since its founding. The Klein family takes great pride in carrying on Mathias' legacy of creating and manufacturing the highest quality tools and related products. Their commitment to the company extends far beyond the family's interest, and is centered on maintaining and growing the company's loyal customer following and dedicated workforce.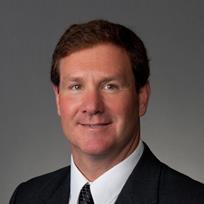 Thomas R. Klein
Chairman Corporate Administration
In January 2015, Thomas R. Klein (Tom) was elected Chairman of Klein Tools, leading the strategic direction of the nearly 160 year old family-owned and family-managed company. Between 2006 and 2015, Tom Klein was President of Klein Tools, focusing the company on new products, new markets, international expansion and acquisitions in the USA, Australia, Brazil and Mexico. The focus on new products, the global expansion and domestic acquisitions, including Heritage Cutlery, other equity investments and asset purchases, drove sales increases of 100% globally.
Previously, Tom was executive vice president, materials and logistics, secretary and treasurer, responsible for global material acquisition, logistics and distribution of products starting in 2001. This included responsibility for the management of warehouses, import and export operations, transportation, capital spending, inventory control, customer service and banking relationships. Prior to this, Tom was named vice president of materials and logistics in 1991. In this position he automated the operations in the Cedar Rapids, IA fulfillment and distribution plant, and built the company's supply chain and customer service operations.
Tom serves as Chairman of the Klein Tools' board of directors, as well as the secretary and treasurer of the Klein Tools, Inc. Charitable Foundation, which focuses on donations to medical research and development, organizations for the needy, and youth substance abuse education.
Tom has a bachelor's of Business Administration degree from Texas Christian University and a Masters of Business Administration degree from Lake Forest Graduate School of Management.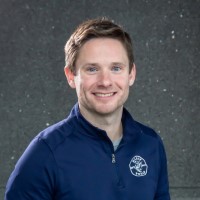 Tom Klein, Jr.
President and Chief Operating Officer
Tom has been with Klein Tools since 2010 serving in a number of progressive roles. Tom was elected to become Co-President of Klein Tools, effective January 1st of 2015. In this role Tom is responsible for operations, R&D, and the company's affiliate in Brazil. Prior to this role, Tom was GM of Klein Tools' Heavy Infrastructure (HI) Strategic Business Unit. Klein's HI business unit serves customers in the power utility (T&D), power generation, and tower erector segments. Klein's HI business unit grew at a CAGR of 13% while Tom was GM.
Previously, Tom served as product manager, where he developed new products for the power utility, pliers and wire stripper product spaces. Prior to that role, he served as associate product manager, where he was responsible for revamping the company's soft goods product line for the power utility market segment. Under Tom's direction, highly innovative products were brought to market, including the 63711 open jaw cable cutter, which won EC&M's hand tool of the year award in 2013.
Tom serves on the company's board of directors. He holds a BA from Babson College, and an MBA from Kellogg Graduate School of Management.